It's a story of an organization which ignored the grievances of its customer when one employee of the company cheated the customer.
You can't grow your company when you ignore the issues and grievances of your customer.
I was approached by an employee Alok Karn from a company Starweb Makers Services Private Limited in Noida.
The employee was sending messages to my Facebook messenger for a meetup.
He was speaking in Maithili to show that he was from Mithila.
So, I scheduled a meeting and he asked me to come to his sector 2 office in Noida.
The google business page of the company had more than 200 reviews.
So I thought to give it a try.
I meet Alok Karn who was taking care of the marketing services of the company.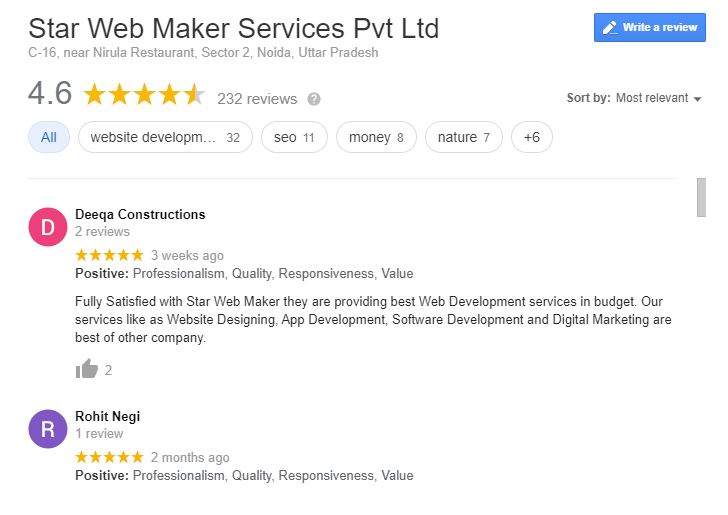 He told me that his company will work on 10 keywords for 5000 rupees a month for SEO of my website.
I could also do it myself but I was busy in other works. So, I thought it to give it to the company.
I conveyed my inability to pay it in the bank account and wanted to pay through my credit card.
He asked me to pay to his PayTm account 9891068440.
In March 2019, I paid 5000 Rupees to his PayTm account 9891068440 and asked him to show the progress per week.
He was denying every time I asked about the report and said he was very busy that month.
Next month, I sent another 5000 rupees to his PayTm account 9891068440.
I again asked about the report and for a few weeks, he ignored my messages.
And, then sent a report that we all ECE and Computer Science Engineers will consider a big joke.
It had proof of site submission to google which I did before 2016 and a list of backlinks of the website which I already had before I gave the SEO assignment to them.
I saw a very sharp decline in the ranking of my website as I stopped working for the SEO for my website and relied on the company that they are doing the SEO.
He stopped replying to my messages. So I had no option than contacting the company.
Then, I sent a message to the official number to the company and asked for the report.
The person on the other side asked the name of the website to check in the records.
Then the person who was actually the owner of the company said that there was no such website in the system on which they were working.
The owner asked me to call on his number to further clarify whether I was creating a story or it was real.
I told him the whole story the next day and it was confirmed when his employee Alok Karn came on a conference call.
It was confirmed that his employee converted the deal at the location of the company and didn't work for the project.
I asked the owner to ask his employee to return my money but he didn't do anything in this regard.
I keep sending messages to him for many days but he was not helpful.
Moral: If you give any work to a company transfer money to Company's Account to file a complaint in case of any cheat.
After a few days, my friend wanted to build a website for his e-commerce company.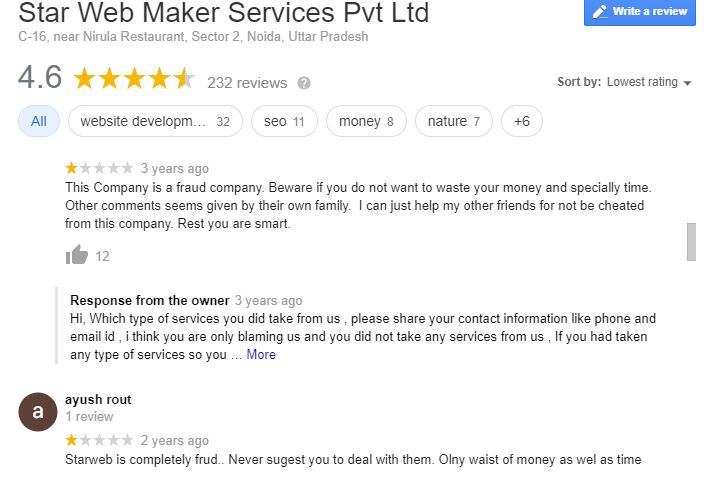 I wanted to suggest Starweb Markers but because of my recent experience, I was afraid if he will also get cheated.
I expressed my inability to help my friend.
When you ignore the grievance of your customer, you are losing more customers you could likely get through Word of Mouth marketing from that customer.
And, this can also lead to a bad reputation.
You can earn money through other projects but if you keep ignoring the customers' grievances, you will never become a High-Performance Organization.