Do you constantly hear that classroom management deals with just constantly behaving the erring students during the entire class? Who said that misbehaving students need to have proper disciplining? Who said that teacher has a noisy class has poor classroom management? Hear me out..
This article explains the greatest equation by a seasoned mentor/teacher who is dealing with classroom management issues.
Unit lesson that is well planned + triple the edufun equals the active participating erring with brilliant minded one. Given the lesson objectives to carry out in a double period class, the lessons are not to be lectured by the teacher, instead, the unit lessons are carried through a series of an educational fun race quiz game, that enables them to think critically by themselves given ample time in pair of learners.
That is, a double period class in Pythagoras' lesson, e.g. Grade 8 level heterogeneous class, had been easy going, fun and entertaining that enable the slow and fast learners to solve given interactive problems through their own a4 sized- writing board and pen. When time is up, all pencils down and board answers up, showing the correct answer in the interactive website that reveals each answer to each question flashed one at a time. It is very engaging yet entertaining as it tells the students how awesome, brilliant and terrific they are of every correct answer. For incorrect answer, an explanation is showed up, that way the learners can use this as benchmark to get a better score at succeeding questions. Interactive class scoring up to 100% scoring with corresponding online ribbon-award. Customized scoring is recorded per team.
At every end of the problem solving, they are given the time to chat with classmates and countercheck and interact with each other how the problem should have been solved and what went wrong in their solutions. There is noise around the classroom, that means they are actively discussing creatively. The laugher and noise they have during interaction would mean so much to me as they keep the activity going and asking and begging for "next question please"
I found this method as very engaging, tested to my students and begged for "teacher, can we do this way until we finish our time"?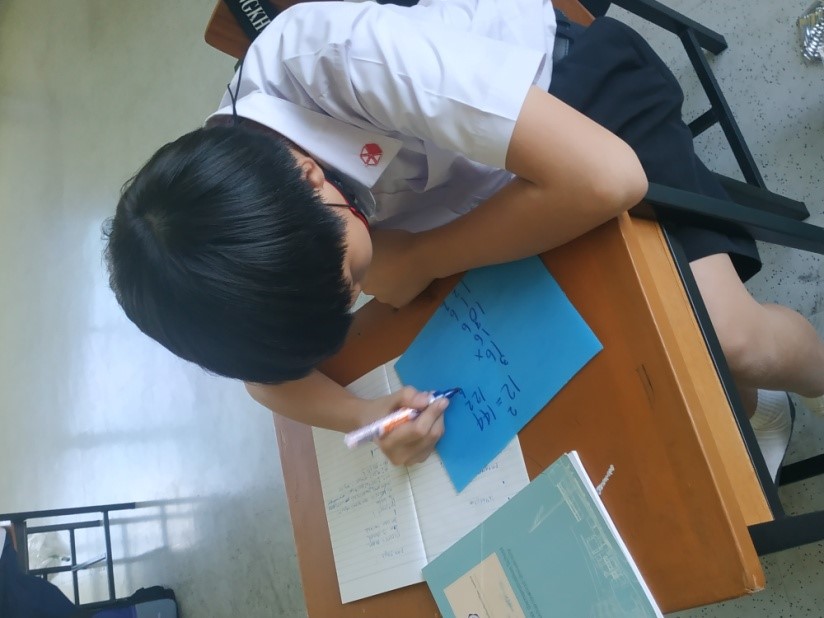 I would say that poor classroom management is definitely dealing with noisy students class, it is something to do with active and engaging power by the students dealing with the class activity at stake prepared by the teacher. Remember to prepare the best technique that is suited to every single class, and think of your best equation. For sure class will be happy, creatively chatting kids are but natural as the activity is happily carried out in a 100-minute Math Class.